About Course:
AutoCAD is a standard design software course used in the engineering, architecture, interior design and construction industries. Designers and drafters use it to create two-dimensional (2D) and three-dimensional (3D) computer drawings. AutoCAD is one of the most important subjects of civil engineering as it involves creating digital designs of structures. The system helps in creating error-free and precise structural designs that can enable space management and eco-friendly designs as well.

IFDA is offering the best AutoCAD course and giving quality AutoCAD knowledge. IFDA's AutoCAD course covers the latest tools and techniques of the software package which is covering all draw commands and options, dimensioning, editing , hatching, block and plotting techniques which make IFDA as the Best Institute of AutoCAD in Delhi. At IFDA Multimedia course, aspirants are motivated to start creating their individual styles and identities from their collections.
What is AutoCAD?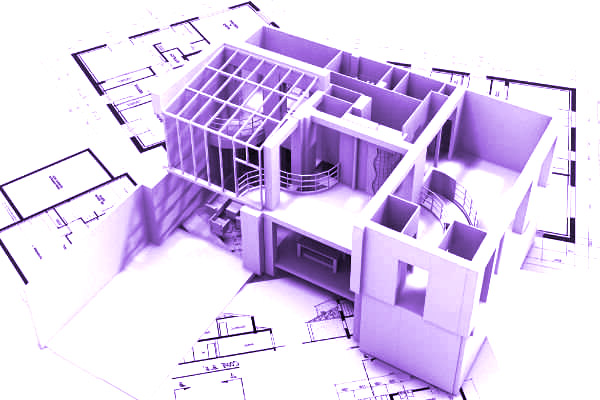 AutoCAD is often defined because of the use of computer systems to help within the creation, modification, optimization of a design. In this, we will create both 2D and 3D drawings utilized in construction and manufacturing. it had been developed by Walker within the year 1982 with the assistance of AUTODESK and maintain it successfully. it's most ordinarily used for creating and modifying 2D & 3D designs for professional drafting with detail measurement information about the conceptual design and layout of the merchandise, also available in 14 different languages with reference to location. Users can customize the AutoCAD software with available add-on apps as per project requirements. A user specialized toolset is often done to look at and style products in wireframe and surface modeling. Widely preferred within the industries of mechanical, telecom, civil, engineering. It stands on demand for college kids and industries due to its requirements. AutoCAD is employed in industry, by architects, project managers, engineers, graphic designers, city planners, and other professionals. it had been supported by 750 training centers worldwide in 1994. AutoCAD supported CP/M-80 computers. As Autodesk's flagship product, by March 1986 AutoCAD had become the foremost ubiquitous CAD program worldwide. In 2020 release marked the 34th major release of AutoCAD for Windows. In 2019 release marked the ninth consecutive year of AutoCAD for Mac. The native file format of AutoCAD is .dwg. Reasons for implementing CAD systems:
To increase the productivity of the designer.
To improve the standard of design.
To create a database for manufacturing.
To improve communication through documentation.
Before using this software, all engineers used drafters and sheets to draw design a product. It took such a lot of time for a designer to style a product. If the manufactured product didn't satisfy the customer's need or the manufacturers found any errors within the product after manufacturing, then they have to vary the planning of the merchandise which was a time-consuming process. The designer must change the planning of a product by erasing or sometimes he must use the new chart for designing it. It results in the subsequent problems:
Delay in production.
Increase in scrap rate.
In order to scale back the above problems, this software is one of the solutions for it. during this software, we will save the planning of product modifications; we will edit the planning which is saved previously that reduces time to style a product. It also reduced the human effort. In this software, initially, we will create designs easily using commands afterward icons were added within the software. With the uses Of AutoCAD, we will design a product with great accuracy.
CAD interface makes it the as best technical designing beginner software for study and initial stages of engineering designing career there also are adopted as a skill development applications for a graduate-level of education. aside from there advantages both have their project support requirements of designing multiple components and remodifying them with technology changing's for the longer term. Benefits of AUTOCAD:
It has the power to supply very accurate designs
Drawings are often created in 2D or 3D and rotated.
Other computer programs are often linked to the planning software.
AutoCAD as an architectural planning tool: It enables architects to style, plan, execute and analyze the strength of a building, at the planning stage level.
AutoCAD as an engineering drafting tool: It helps engineers to style, analyze and solve design issues leading to inaccurate designs.
In 3D printing: A 3D print has its own advantages for designers and for this software helps them. The designs are often exported to varied preferred formats.
AutoCAD within the fashion industry: it's the tools necessary for planning designs for the manufacture of jewelry, toys and other delicate objects.
AutoCAD as an industrial design tool: It helps to scale back manufacturing costs because it saves time and energy required for manual designing.
AutoCad course Module
Benefits of AutoCad:
AutoCAD has a very big scope in India and in around the world. There is a huge demand of AutoCAD designers in civil engineering as well as mechanical engineering field. AutoCAD is a worldwide used and trending software for 2D as well as 3D drawing. There is a very high pay scale of an AutoCAD designer.

AutoCAD is not only in demand in the engineering industry, but is also used in the architecture field, sketching genre. All in all, it's a very useful software and you'll certainly find it demanding in various fields of your career. IFDA gives you a shape as an AutoCAD designer.
Job Opportunities:
AutoCAD Designer
AutoCAD Instructor
AutoCAD Drafter
AutoCAD Engineer, etc.