About Course:
Data Entry Operator course assists you to learn good typing and numeric entry skills, and they help companies in modernize data into the computer system database.
What Is Data Entry?
Data entry is the method of getting into vital data onto a computer. This undertaking is typically finished by using records entry software program and manually typing statistics into a file or document. A records entry operator, or clerk, can work for a variety of businesses, from clinical places of work to accounting firms. Due to the growing availability of digital communication technology, many statistics entry operators can also work from home.
How to Become a Data Entry Clerk?
The minimum academic requirement for information entry clerks is an excessive college diploma or equivalent. However, distinct employers have one-of-a-kind requirements, so extra training and work trips may also be beneficial. Below is recorded about how to commence working in information entry, including the education, skills, and experience that are many times required.
Step 1. Pursue Data Entry Training

Common capabilities that are beneficial for information entry consist of typing and organizational skills as nicely as know-how of spelling, grammar, and punctuation. A robust interest in detail is additionally essential in order to catch and fix any mistakes. These statistics entry skills can be received via impartial study information entry courses, however, some jobs opt for applicants with formal training.

This training is frequently supplied with the aid of community schools via certificates programs. Certificate programs generally last around 24 to forty-three credit hours and teach competencies in laptop software, such as Microsoft Word and Excel, written and oral communication, and keyboards, among others. Students study how to use and keep archives management systems, how to work successfully in a workplace environment, and widely wide-spread workplace procedures. Special scientific statistics entry training is additionally accessible, especially for clinical statistics entry clerks.

Step 2. Gain Experience

Some statistics entry positions opt for or require candidates to have the previous ride in information entry or a related discipline that has taught them useful skills. A few examples of these related jobs are phrase processors, typists, receptionists, and data clerks. These jobs have similar duties that consist of working with computers, typing, and retaining music of information. Some employers choose or require a trip in consumer service or office administration as well.
Data Entry Operator Job Responsibilities:
Prepares, compiles, and kinds of documents for information entry.
Verifies and logs receipt of data.
Transcribes source facts into the required electronic format.
Transfers statistics from paper codecs into computer documents the use of keyboards, information recorders, or optical scanners.
Performs high-volume records entry the use of word processing, spreadsheet, database, or other pc software.
Verifies the integrity of records by way of evaluating it to source documents.
Reviews records for errors, missing pages, or lacking information and resolves any discrepancies.
Maintains a submitting gadget and protects exclusive patron information.
Performs normal backups to make sure data preservation.
Responds to requests to retrieve statistics from the database or electronic submitting system.
Uses fundamental office gear (photocopy machine, facsimile machine, etc.)
Maintains the first-rate stage of fine and productiveness per branch standards.
Completes additional assigned tasks as required.
Data Entry Operator Qualifications/Skills:
Excellent attention to detail
Ability to multitask effectively
Strong written and verbal communication skills
Ability to perform repetitive tasks with a high diploma of accuracy
Comfortable working independently with minimal supervision
Education and Experience Requirements:
High faculty diploma or GED certificate
Associate diploma preferred but now not required
1-3 years of the trip in data entry or equal training
Ability to type a minimum of 40 WPM
Experience with Microsoft Office (Microsoft Excel, Microsoft Word)
Data Entry Operator course Module:
Computer Operation
Software and Hardware
Typing
Internet Technology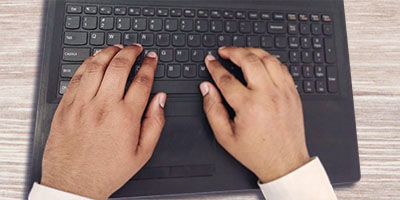 Why to choose IFDA for Data Entry Operator course ?
If you want to work as a Data entry operator in business, then you need to learn this course. IFDA has brought the Data Entry Operator course in Delhi by qualified & expert faculties. Flexible batch timings are available on weekdays and weekend classes are also available. Extra batches to clear the doubts of the students are also available.
Benefits of Data Entry Operator:
This course brings fluency in typing & numeric entry skills. Better career opportunities are there in different sectors after completing the course. Students can build their careers in computer operation, software & Hardware, Typing and Internet Technology.
Job Opportunities:
Banks & Public sector
Marketing Companies.
Accounting Firms.
Human Resources.
Corporate Businesses.
MNCs.
Study Centers.
Schools and Universities.