About Course:
It is an advanced level certification for candidates to intensify their knowledge in practical Knowledge and implementation of GST. It assists the candidates to become efficient in the biggest Tax reforms in India i.e. GST through Tally Prime.
What's GST?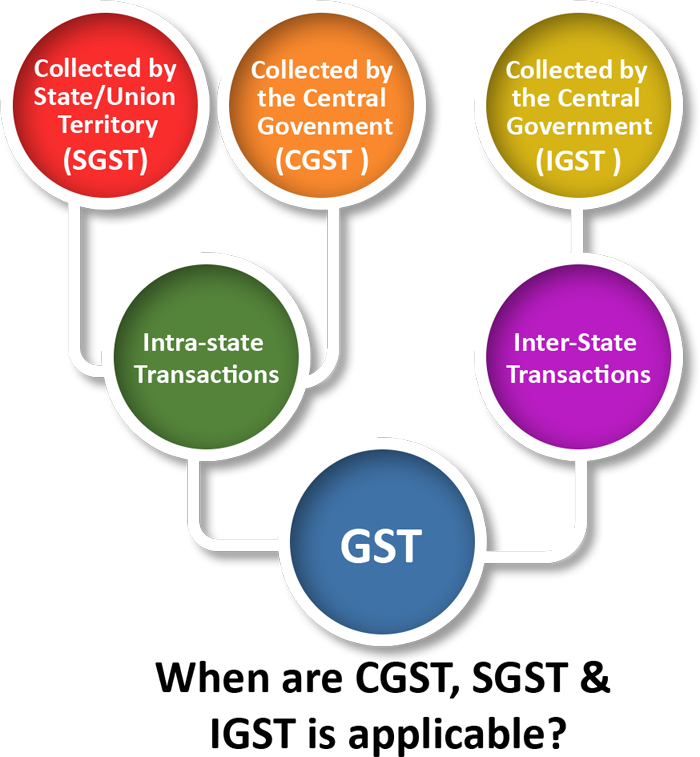 GST is a tax that has replaced many Indirect Taxes in India. the products and repair Tax Act was passed within the Parliament on 29th March 2017. The Act came in effect on 1st July 2017. Goods & Services law in India may be a comprehensive, multi-stage, destination-based tax that's levied on every value addition.

In simple words, Goods and repair Tax (GST) is a tax levied on the availability of products and services. This law has replaced many tax laws that previously existed in India.

GST is one tax for the whole country.
Multi-stage
There are multiple change-of-hands an item goes through along its supply chain: from manufacture to final sale to the buyer.

Let us consider the subsequent case:
Purchase of raw materials
Production or manufacture
Warehousing of finished goods
Sale to wholesaler
Sale of the merchandise to the retailer
Sale to the top consumer
Value Addition
The manufacturer who makes flour biscuits buys flour, sugar and other material. the worth of the inputs increases when the sugar and flour are mixed and baked into biscuits.

The manufacturer then sells the flour biscuits to the warehousing agent who packs large quantities of flour biscuits and labels it. that's another addition useful after which the warehouse sells it to the retailer.

The retailer packages the biscuits in smaller quantities and invests within the marketing of the biscuits thus increasing its value.

GST is levied on these value additions i.e. the price added at each stage to realize the ultimate sale to the top customer.
Destination-Based
Consider goods manufactured in Rajasthan and are sold to the ultimate consumer in Delhi. Since Goods & Service Tax is levied at the purpose of consumption. So, the whole tax income will attend Delhi and not Rajasthan.
A journey of GST in India
The GST journey began within the year 2000 when a committee was found out to draft law. It took around 17 years from then for the Law to evolve. In 2017 the GST Bill was passed within the Lok Sabha and Rajya Sabha. On 1st July 2017, the GST Law came into Action.
Advantages Of GST
GST has mainly removed the Cascading effect on the sale of products and services. The removal of the cascading effect has impacted the value of products. Since the GST regime eliminates the tax on tax, the value of products decreases.

GST is additionally mainly technologically driven. All activities like registration, return filing, application for refund and response to note must be done online on the GST Portal; this accelerates the processes.
What are the components of GST?
There are three taxes applicable under this system: IGST, SGST, and CGST.
IGST: Tax Collected by the Central Government for inter-state sale.
CGST: Tax Collected by the Central Government on an intra-state sale.
SGST:Tax Collected by the government on an intra-state sale.
Tax Laws before GST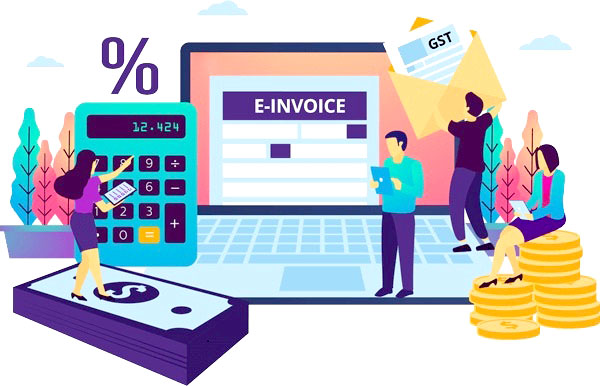 In the earlier tax regime, there have been many indirect taxes levied by both the state and the center. States mainly collected taxes within the sort of Value Added Tax (VAT). Every state had a special set of rules and regulations.

Interstate sale of products was taxed by the Centre. CST (Central State Tax) was applicable just in case of interstate sale of products. aside from above, there have been many indirect taxes like entertainment tax, octroi and native tax that was levied by state and center.

This led to tons of overlapping of taxes levied by both state and center.

For example, when goods were manufactured and sold, excise duty was charged by the center. This causes a tax on tax also referred to as the cascading effect of taxes.

The following is the list of indirect taxes within the pre-GST regime:
Central Excise Duty
Duties of Excise
Additional Duties of Excise
Additional Duties of Customs
Special Additional Duty of Customs
Cess
State VAT
Central nuisance tax
Purchase Tax
Luxury Tax
Entertainment Tax
Entry Tax
Taxes on advertisements
Taxes on lotteries, betting, and gambling
CGST, SGST, and IGST have replaced all the above taxes.
However, the chargeability of CST for Inter-state purchase at a concessional rate of twenty-two, by issue and utilization of c-Form remains prevalent surely Non-GST goods such as:
Petroleum crude
High-speed diesel
Motor spirit (commonly referred to as petrol)
Natural gas
Aviation turbine fuel
Alcoholic liquor for human consumption
GST course Module:
Introduction to GST
Getting Started with GST (Goods)
Getting started with GST (Services)
Recording Advanced and Adjustment Entries
E-Way bill
Generating GST Reports
Filing of error free return
2A Reconciliation
Why to choose IFDA for GST course ?
GST using Tally Prime is becoming one of the professional course in the industries. IFDA has brought Tally Ace training in Delhi by qualified & expert persons in accounting. Flexible batch timings are available in weekdays and weekend classes are also available.

IFDA provides you a platform to explore yourself in accounts field. Free 1-month Internship is given to all our students in our accounting firm "Profit Fusion India" with 100% job assistance facility.
Benefits of GST:
This accounting course furnishes you multiple career opportunities in various sectors. The certification that we provide after completion of the course is digitally verified, an Industry preferred certificate as well as valid all over India.

Online assessments are organized by IFDA to evaluate the performance and abilities of students via online test. IFDA provides the enrolled students a Tally Job Portal where you can upload your Resume also you can see the new job openings according to your preferred location and many more benefits are attached with it.
Job Opportunities:
Accounts Executive
Financial Controller
Financial Advisor
Tally software instructor
Banking
Sales & Marketing
Entrepreneurship & more